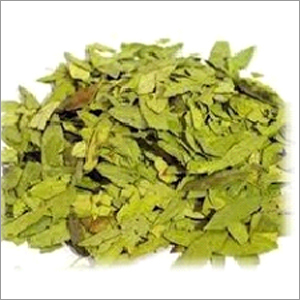 Product Description
Senna Leaves are widely utilized for the preparation of tablets, tea, & powder that are used for various purposes. They are known to have good amounts of resins & tannins that play an essential role in the treatment of various skin infections. These leaves possess good anti-inflammatory properties which help in healing eczema. They can serve as an excellent conditioner for hair and assist in strengthening & thickening. Senna Leaves can also be used as a short-term treatment of constipation and hemorrhoids. They are known to relieve constipation by contraction of muscles in the intestine due to the presence.

SENNA LEAVES 2
Leaves Type 5 Of Senna Cassia Angustifolia. Smallest In Size. Uncleaned
As Well As Machine-Cleaned. Generally Preferred For
Extraction. Origin North-&- South India.